Creative Recipes for Holiday Side Dishes
The holidays are a time to gather with family and friends and enjoy delicious food. If you're looking for new and tasty side dish recipes for this holiday season, consider highlighting beans! Beans are a versatile, plant-based protein that can be prepared in savory and sweet ways. With flavor profiles ranging from boldly spiced to creamy and herbaceous, these recipes will enhance your holiday table all season.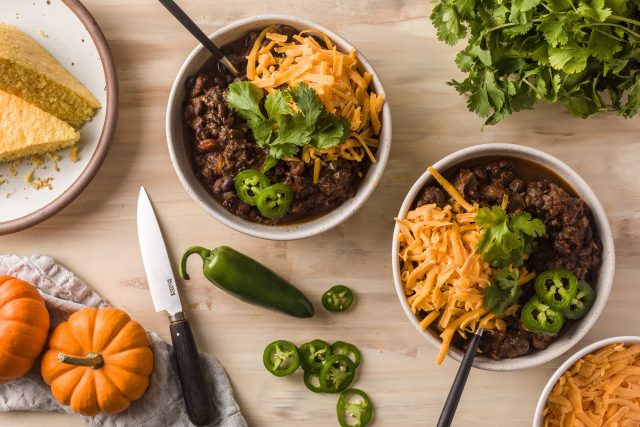 This hearty chili gets a fall twist with the addition of pumpkin. Black beans, diced tomatoes, hatch chile, and autumnal spices like chili powder and cumin make this chili full of flavor. Serve it up along with some cornbread.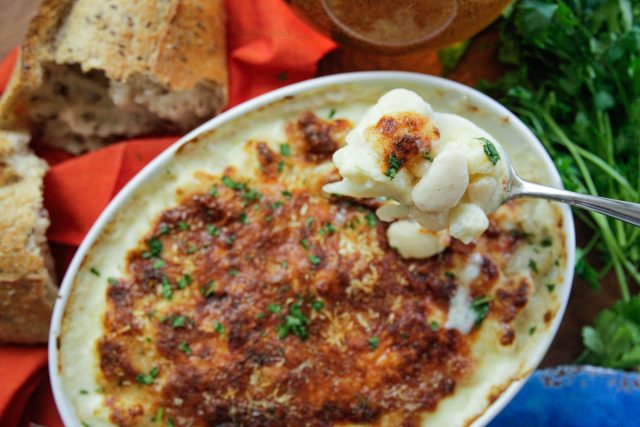 Elevate the flavors of lima beans by pairing them with cauliflower and a creamy cheese sauce in this au gratin. It's comfort food at its finest and an excellent choice for a holiday side.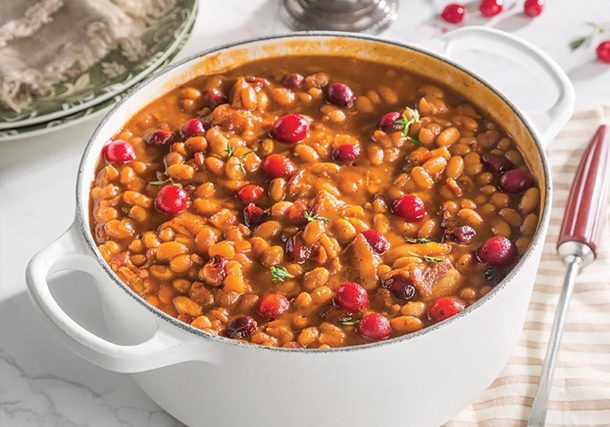 These sweet and tangy baked beans are jazzed with cranberries, barbecue sauce, and other flavorful ingredients. They make a festive addition to any holiday spread.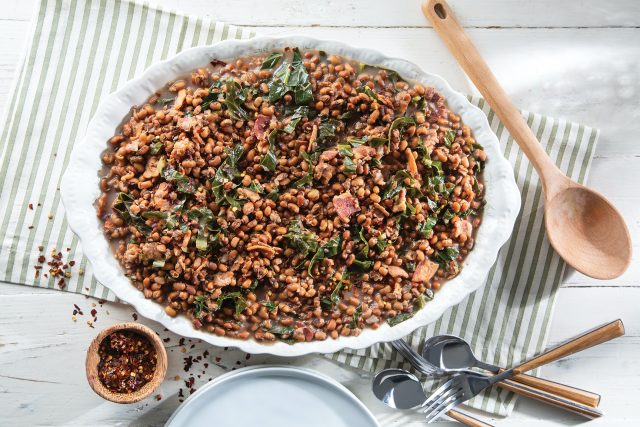 Bacon and bourbon give these field peas a unique smoky, savory flavor to this updated version of a Southern classic. Collards provide color and balance out the heartiness of the beans.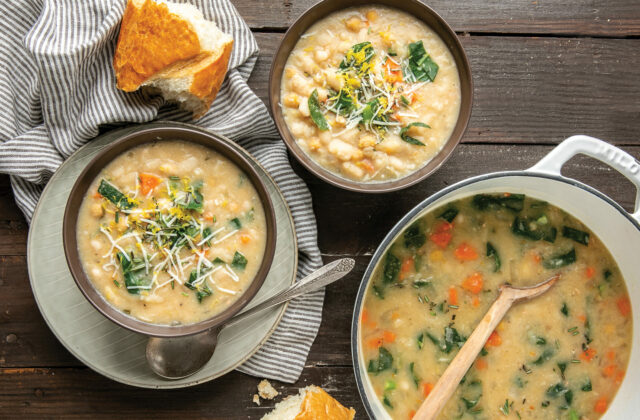 Warm up with this smooth, creamy bean soup featuring collard greens and parmesan cheese. The rosemary adds a delightful aroma. Serve this soup as a starter – it will get everyone's appetites ready for the main course!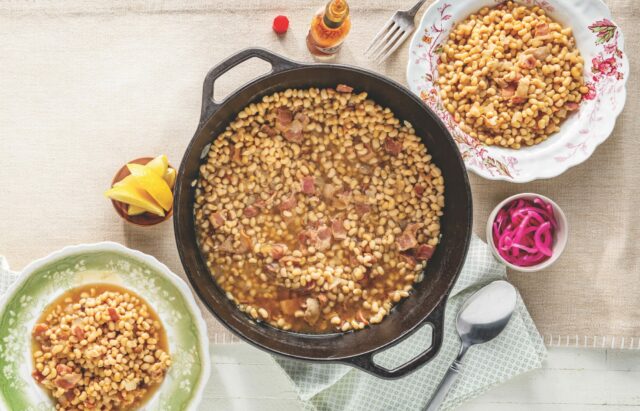 Tender lady peas are braised with onion, bacon, and broth, creating a delicious flavor. These buttery peas are perfect for pairing with your holiday ham or turkey. Garnish them with pickled onions or shallots for a tangy crunch.