Eating Locally and Farmers Markets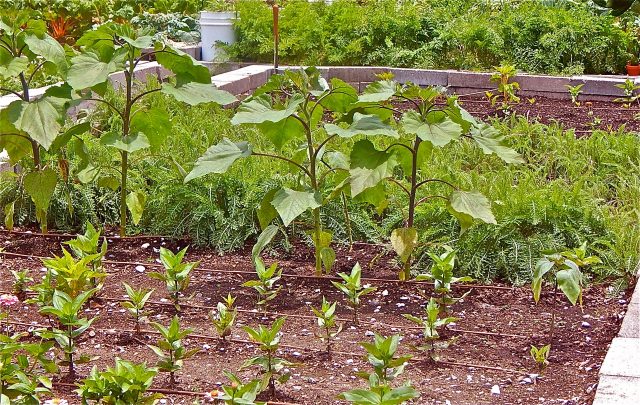 Eating locally is not only healthy and delicious, it's better for the environment and supports small farms and businesses. Here in Louisiana, we're fortunate to have an abundance of fresh, local produce year-round. There are farmers' markets located all over town, and not only is the produce fresher, but you can also get great deals and discover new vegetables to add to your menu. To make it easier to explore your local farmers market, we've put together some tips for shopping and a list of markets in the Greater New Orleans area below. If you know of a produce stand or market you don't see listed – share it in the comments!
How to make the most of the markets

Go early or go late.
Both strategies pay off – if you are among the first to arrive, you'll get first pick and more options to choose from. If you arrive close to closing time, you can score great discounts on vegetables that the farmers don't want to pack up and transport back to the farm.
Scout before you buy.
Farmers markets can be a little like a buffet – if you load up at the first stand you pass, you might discover a better deal or prettier produce down the line. It's tempting to start piling up the first beautiful vegetables and homemade goods you see, but make a quick loop first, so you'll have the big picture and see all that's offered.
Make friends with the farmers.
One of the best things about farmers markets is the farmers themselves. Most are more than happy to chat about their produce, give cooking tips, and even share recipes. It's a great way to branch out to try vegetables you haven't tried before, and making friends with farmers can also result in getting better deals and the choicest offerings.
Know what's in season.
Though most booths at farmers markets sell produce they've grown, knowing what's in season locally gives you an edge on getting the real deal. Here in Louisiana, spring generally means: greens, onions, parsley, strawberries, lemons, and satsumas. Summer is the peak season for tomatoes, okra, peppers, butter beans, cucumbers, corn, zucchini, berries, and watermelon. Fall is a great time for sweet potatoes, kale, pumpkins, and squash. Winter offerings include citrus fruits like oranges, lemons, and satsumas.
Be flexible.
It's best not to arrive at a market with an overly specific list. General categories are great – if you give yourself a little wiggle room. Many things, like greens, can be used interchangeably in recipes and you can always ask the vendor about substitutions. If you're open to trying different things, you might just find a new favorite and expand your repertoire at the same time.
Farmers markets in the Greater New Orleans area:
Crescent City Farmers Market
Tuesdays: 8:00 am – 12:00 noon
200 Broadway Street, New Orleans, LA
Thursdays: 3:00 pm – 7:00 pm
Lafitte Greenway Plaza
500 N. Norman C. Francis Parkway at the Bayou
Sundays: 8:00 am – 12:00 noon
Tad Gormley Stadium
Marconi Drive at Navarre Ave.
French Market
Every day: 10:00 am – 6:00 pm
1008 North Peters Street, New Orleans, LA 70116
Grow Dat Youth Farm
CSA Farm Shares weekly produce pickup: Wednesday evenings (3-6pm) or Saturday mornings (9am-12pm)
150 Zachary Taylor Drive, New Orleans, LA 70124 (City Park between Pan Am Stadium and City BARK dog park)
Gretna Farmers and Art Market
Saturdays: 8:30 am – 12:30 pm
Located under the market pavilion between 3rd Street and 4th Street along Huey P. Long Avenue
Covington Farmers Market
Saturdays: 8:00 am – 12:00 pm
Covington City Hall
609 N. Columbia St, Covington, LA
German Coast Farmers Market
Wednesdays: 1:00 pm – 5:00 pm
West Bank Bridge Park
13825 River Road, Luling, LA
Saturdays: 8:00 am – 12:00 noon
St. Charles Parish East Regional Library
160 West Campus Drive, Destrehan, LA
Vietnamese Farmers Market
Saturdays: 5:30 am – 9:00 am
14401 Alcee Fortier Blvd, New Orleans, LA
Paradigm Gardens
1131 S. Rampart Street, New Orleans, LA
Easy salsas and salads featuring fresh ingredients found in farmers markets: