6 Blackeye Pea Dishes for a Prosperous New Year
We're all hopeful for a new year filled with good fortune. And in the South, tradition (and superstition) dictates indulging in foods that hold the promise of prosperity. For example, it's said that blackeye peas resemble coins or closed circles, signifying the end of one year and prosperity in the next, while greens, by their very color, represent wealth. And because pigs root forward as they eat, pork is thought to symbolize moving in a positive direction in the new year. So why not embrace these food traditions, and dig in with family and friends? You never know what kind of positivity they could bring.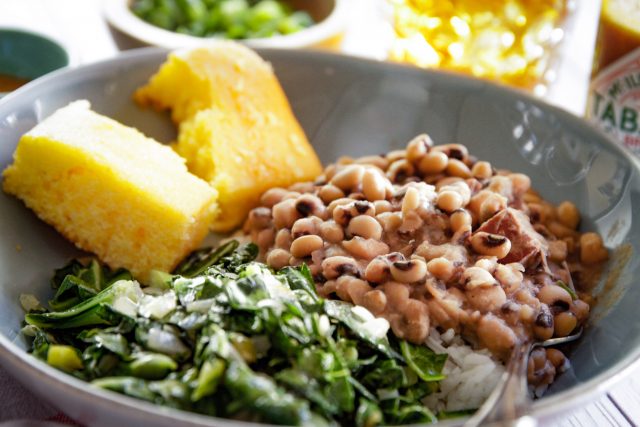 A classic dump & go recipe for the slow cooker, no hands-on attention is required for this simple favorite. The deep flavors come together all by themselves.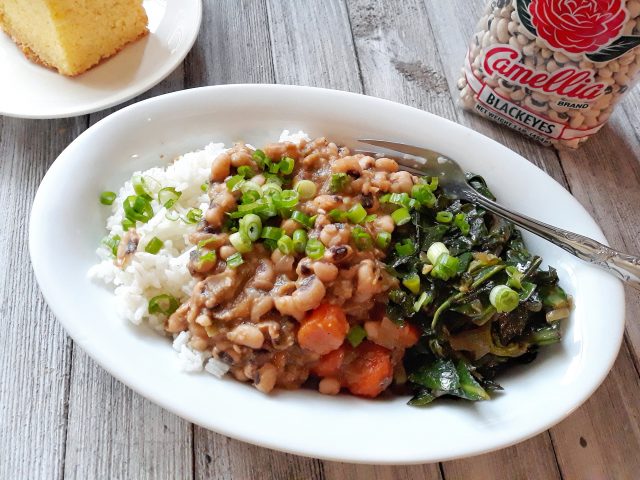 Hearty, healthy, and full of nuanced flavor from a variety of veggies, seasonings, and spices, these vegetarian blackeye peas benefit from a final addition of balsamic vinegar.
This dish is perfect for celebrations and get-togethers, especially New Year's. Putting two Southern favorites together in one dish — blackeye peas and Gulf shrimp — makes for a wonderful combination that everyone loves.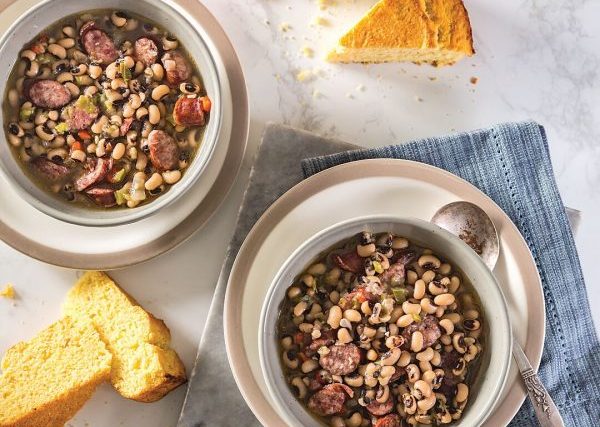 This easy, make-ahead recipe includes directions for prepping and freezing the ingredients beforehand. When ready to use, simply dump the ingredients into a slow cooker along with blackeye peas, water, and broth, and cook for 5-6 hours till tender and delicious.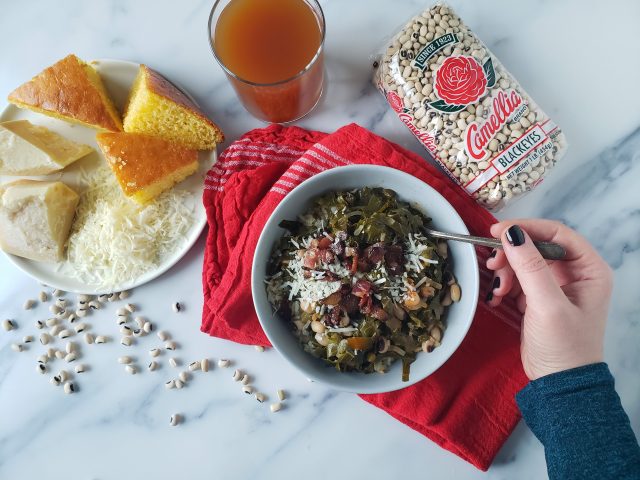 Potlikker is the tasty, nutritious broth left behind after simmering a pot of collard, turnip, or mustard greens. And both the broth and the greens are particularly delicious when combined with blackeye peas. Get your full-on combo for good luck in the new year with this traditional southern staple.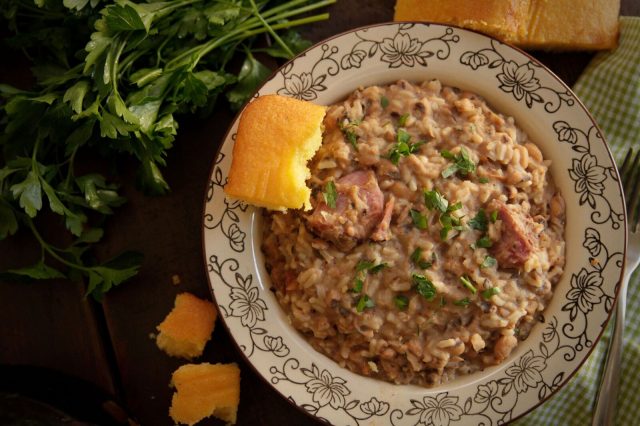 A lowcountry classic, Hoppin' John is one of the simplest and most humble of the region's favorite dishes. This version, made with blackeye peas, ham hocks, onion, rice and seasonings, is southern comfort food at its finest.