Delicious and Healthy: Starting the New Year Off Right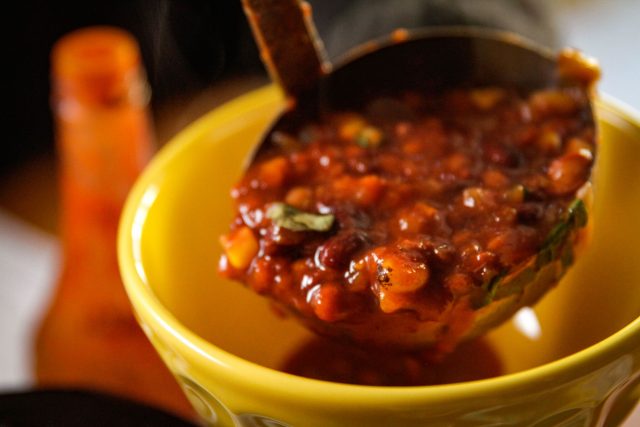 Yes, it's New Year's resolution time again. But there's no need to be hard on yourself when it's so easy to incorporate healthy bean recipes into your regular routine. Making small changes like embracing #MeatlessMondays, adding more plant-based protein and fiber to your diet, and getting creative when it comes to flavoring your favorite bean dishes — can all add up and have a big impact. In the spirit of embracing small changes, we bring you the recipes featured here, all with completely different taste profiles, each one deliciously good for you.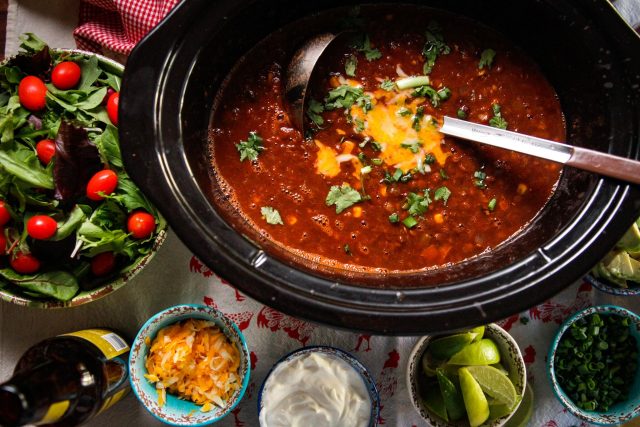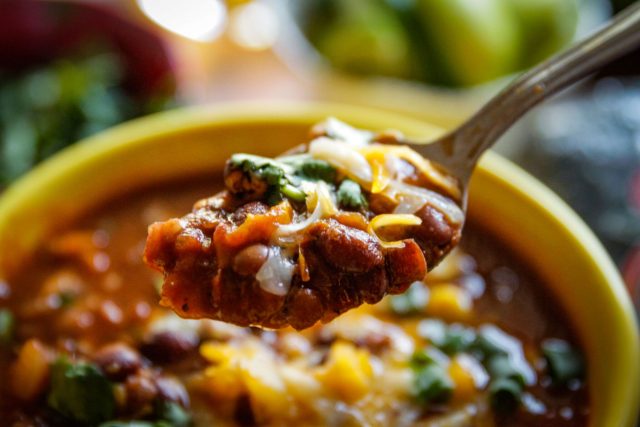 A popular favorite the whole family will ask for again and again, Slow Cooker Lentil & Black Bean Taco Soup offers up big flavor that's healthy, vegetarian, and best of all, incredibly easy to make. Simply sauté chopped vegetables — onion, sweet bell pepper, and garlic in olive oil in a skillet — and then add them to the slow cooker along with dry black beans, lentils, crushed tomatoes, corn, broth, diced green chiles and a full range of spices including chili powder, cumin and smoked paprika (which adds a deep, smoky flavor). Cook on low for eight hours, and voila, dinner is ready. And talk about versatile. Just like with tacos, everyone can top their own bowl of taco soup with shredded cheese, sour cream or Greek yogurt, chopped fresh cilantro, green onions, crushed tortilla chips and more. Luckily, leftovers taste even better the next day.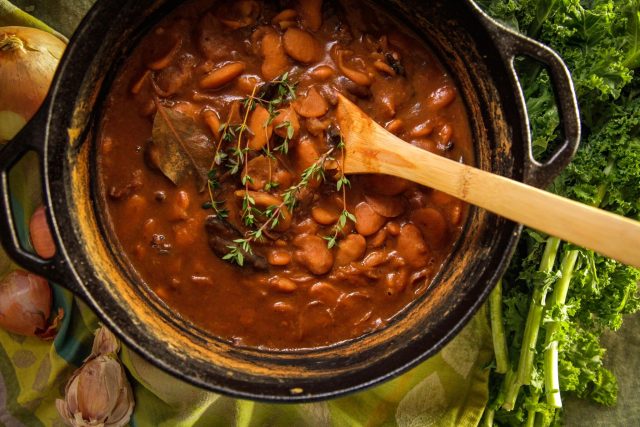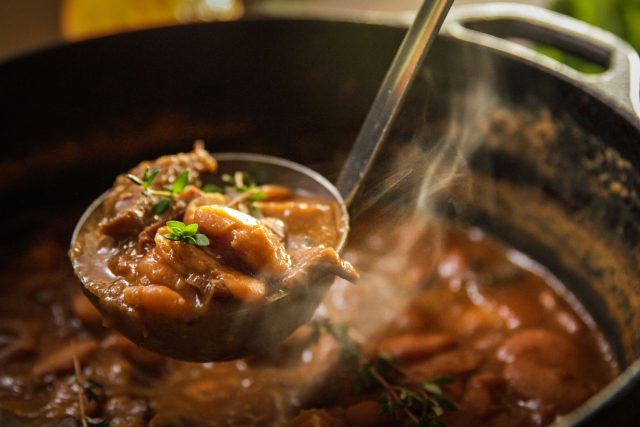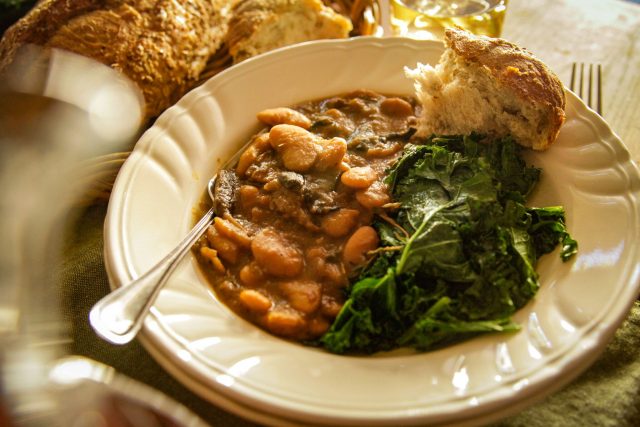 Vegetarian Lima Beans with Mushrooms are a surprising delight for those who love limas and deep, umami flavor. Umami — also known as savory taste — is one of the five basic tastes, together with sweet, sour, bitter and salty, and is often described as brothy or meaty. While most lima bean recipes rely on a seasoning meat such as ham or bacon for that savory flavor, this one opts for a healthy change of pace by using a mix of dried mushrooms as the seasoning agent for umami flavor. Dried porcini mushrooms offer the most flavor, but cremini, shiitake and oyster work well, too. The trick to wonderfully flavored vegetarian beans is this: steep the dried mushrooms in boiling water to make a broth, and then simmer beans in the mushroom broth along with the chopped mushrooms. The savory flavor seeps into the beans, and the chopped mushrooms add a meaty texture. The other keys to this recipe include the trinity, sautéed shallots and just a touch of soy sauce. What you end up with is a lovely pot of beans that's hearty, healthy and tasty. Like this idea? Learn more about how to add flavor to vegetarian beans.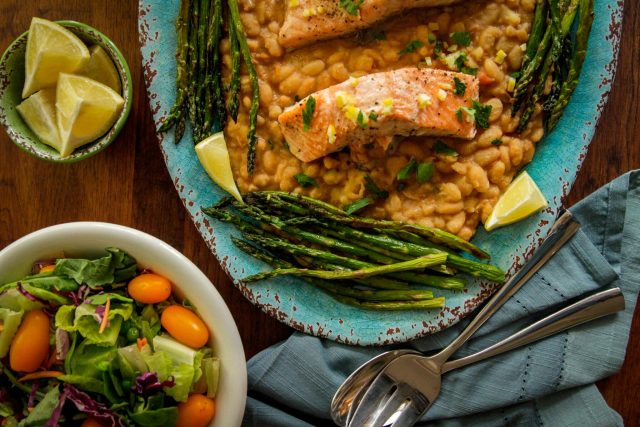 Roasted Salmon with Stewed White Beans and Preserved Lemon is a beautiful dish that combines old favorites in an exciting new way — and is the brainchild of our friend, Chef Jennifer Hill Booker. While it's common to enjoy fried catfish with white beans, the idea of salmon roasted with white wine and lemon juice adds a fresh and healthy twist, and the stewed white beans they're paired with are vegetarian, to boot. Since both the beans and the preserved lemon can be made ahead of time, and the salmon takes minutes to cook, the recipe is great for a quick weeknight meal as well as a simple (and gorgeous) way to entertain. White beans are infused with flavor from onions, carrots, celery, garlic, bay leaves and fresh thyme. And the preserved lemon adds a salty, bright tartness to the whole dish. It's a combo you may not have seen before, but one you won't soon forget. Full of healthy fats, protein and fiber, it's truly something new and different for your palate.
Beans & Greens is a Southern staple — and one of those classic combinations that conjures up fond memories of home-cooked family meals around the dinner table. Cooked down, seasoned and flavored in countless different ways, any beans & greens mixture is a match made in heaven — from Southern Blackeye Peas snuggled up next to Collard Greens, to Pork, Collard & Blackeye Pea Gumbo. Here, we bring you another delicious way to cook the dynamic duo — with a Beans & Greens Soup "master" recipe that features basic guidelines and quantities but is meant to be personalized to your tastes.
Try these recipes for delicious and healthy meals to start the new year off right.