Summer Bean Recipes for BBQs, Picnics & Potlucks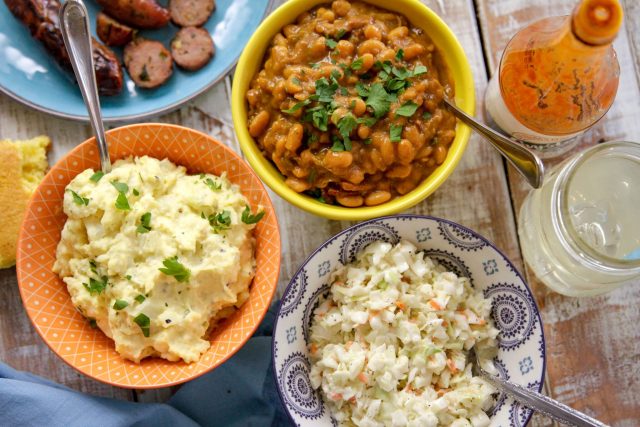 Summer gatherings with friends and family call for digging in to cool bean dips and classic bean sides featuring the best of summer produce — like sweet corn, ripe tomatoes, and fresh herbs. Whether you're in the mood for a tangy blackeye pea salad, summer lima bean succotash, or the best baked beans around to accompany BBQ fare, you'll find a variety of dishes here that are perfect for any kind of summer get-together. All can be made ahead and enjoyed later in the week, whether for lunch, dinner, or snacking.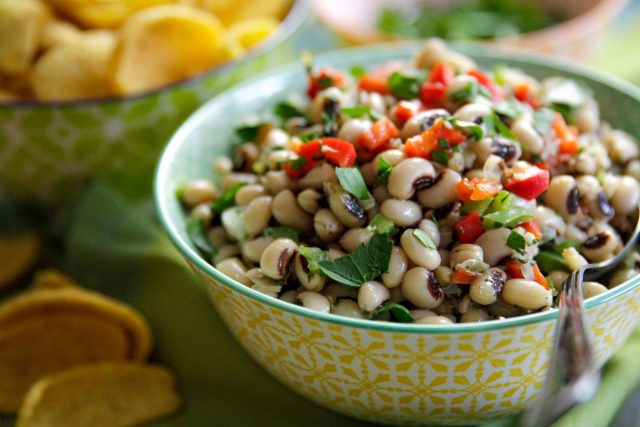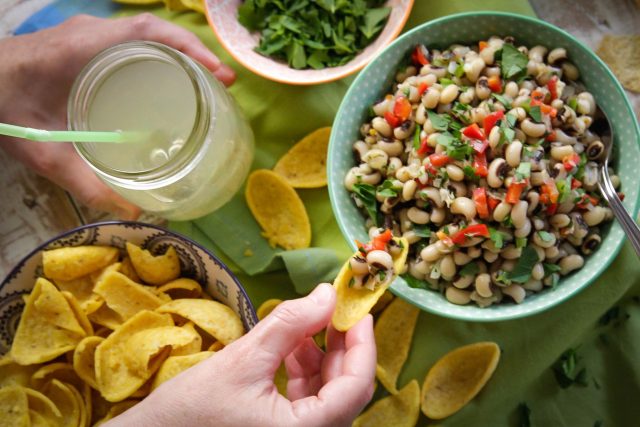 This delicious recipe from Chef Jennifer Hill Booker is a real crowd pleaser, no matter what the occasion. A slightly different take on the ever-popular Cowboy Caviar, it features cooked Camellia Brand Blackeye Peas, fresh thyme, parsley, red and green bell pepper and a tangy apple cider vinaigrette with a touch of honey and red pepper flakes. Serve it with big Frito scoops, crackers, and chips and watch it disappear.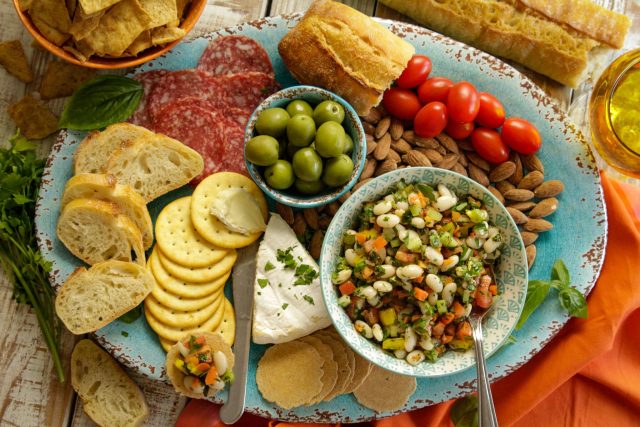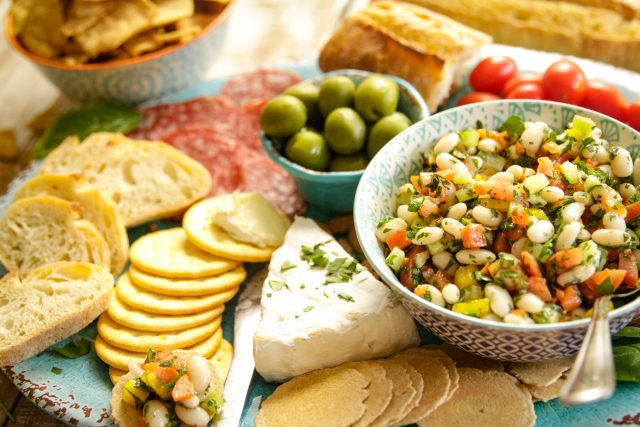 A colorful, refreshing dish that'll step up your appetizer game, our White Bean Antipasto Salad pairs deliciously with a spread of salami, olives, almonds, cheeses, crackers and crostini — offering a little something for everyone. (In fact, you can make a meal out of a platter like this.) A mix of cooked Camellia Brand Great Northern Beans, carrots, tomatoes, yellow bell pepper and celery, it features red wine vinaigrette, fresh basil & parsley (but you can use whatever leafy greens you have on hand), and just a touch of dried Italian seasoning. Serve it chilled or at room temperature and enjoy.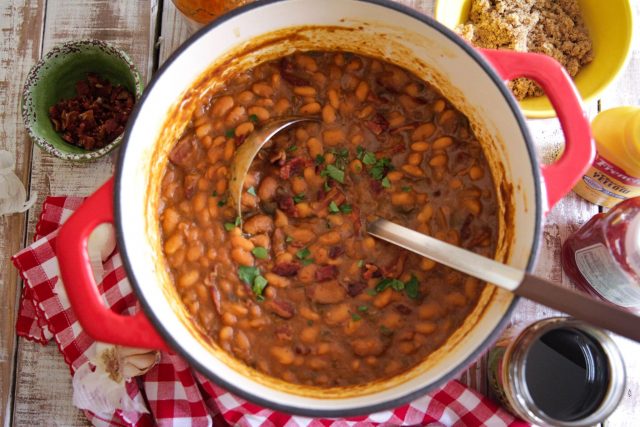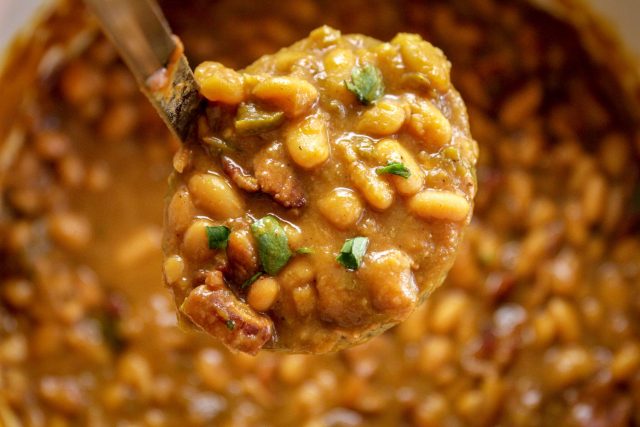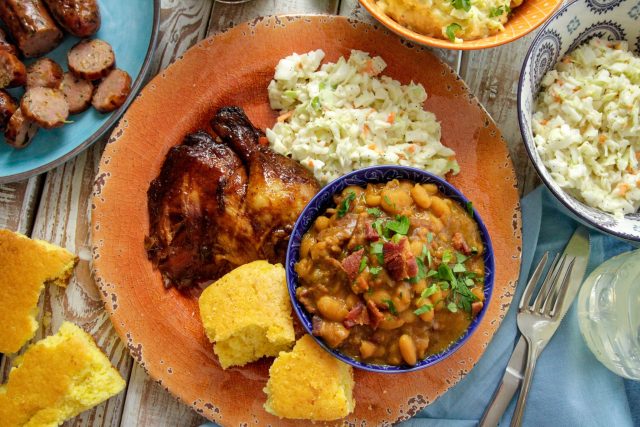 A favorite recipe from food personality Poppy Tooker, The Best Baked Beans feature Camellia Brand Great Northern Beans, bacon, brown sugar, and molasses and are cooked on the stovetop and then baked in the oven — low and slow. Totally worth the wait, this pot of beans is nothing short of creamy perfection. Everyone will love 'em alongside grilled sausage, barbecue chicken, coleslaw, potato salad and cornbread!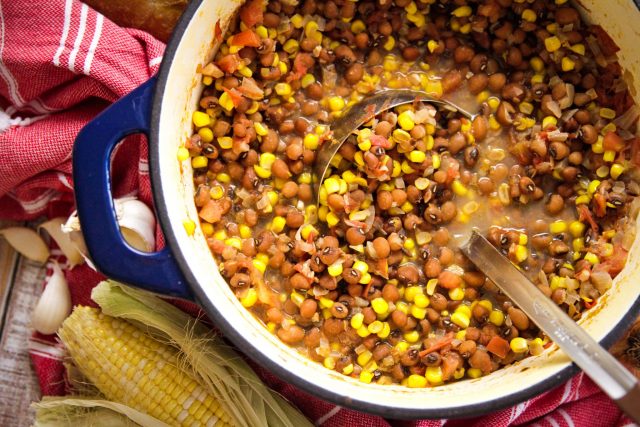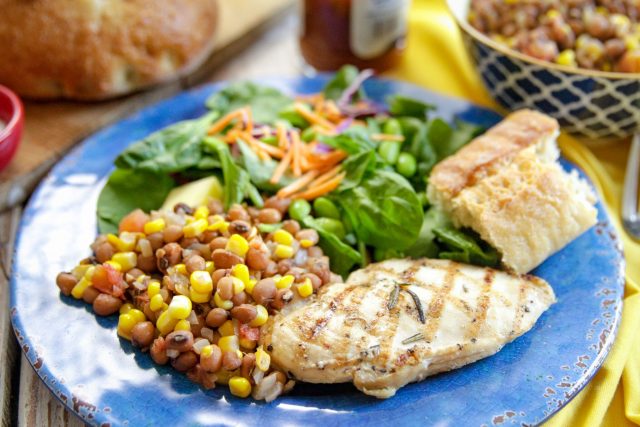 Another classic summer recipe from Chef Jennifer Hill Booker, this simple dish allows the goodness of fresh produce to really shine. Featuring 1 1/2 pounds fresh tomatoes, 2 cups fresh corn kernels, onion, garlic, vegetable stock and Camellia Brand Crowder Peas, this colorful, delicious favorite is so good, folks will ask for seconds. A green salad, crusty bread, and grilled chicken round out a wonderful meal.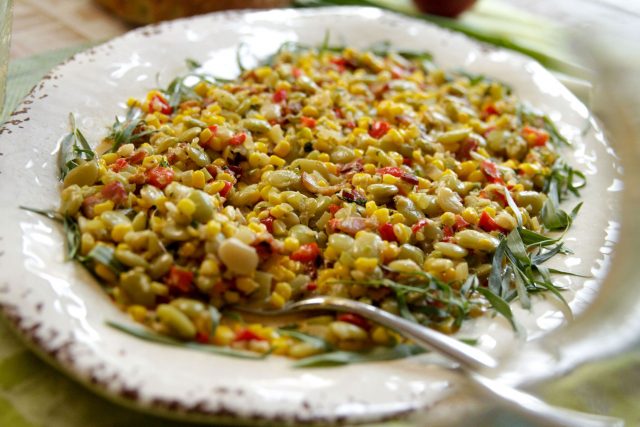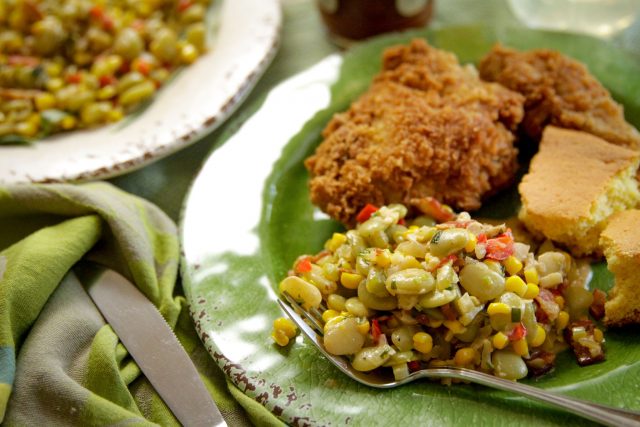 A luscious concoction of cooked Camellia Brand Green Baby Lima Beans (or regular Baby Limas), hickory-smoked bacon, sweet onion, fresh corn kernels, heavy cream and fresh tarragon, this summer-must Succotash is downright heavenly. Do right by this dish, and be sure to serve it alongside fried chicken and cornbread.
Summer fun is on the menu with all-round great dishes like these that are sure to please. Your friends and family will no doubt eat 'em up. And keep coming back for more.