Three Cheers for the Best Gameday Chili Recipes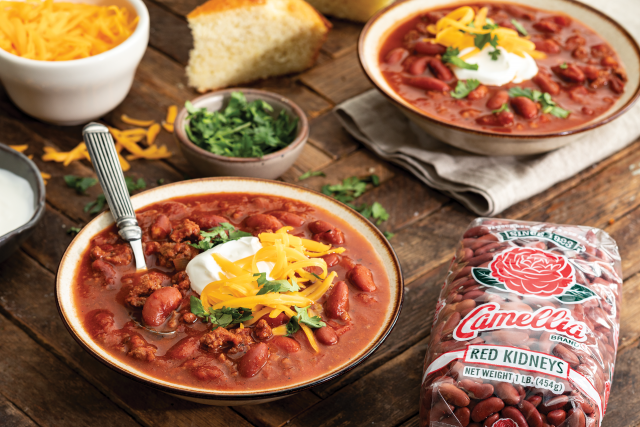 Nothing beats a big pot of chili on the menu for gameday gatherings and football-watching, and these tasty recipes offer something for everyone. Hearty and delicious, chili is one of those versatile, customizable dishes that can be tailored to your krewe's tastes and made just the way you like it – whether that's slowly simmering on the stovetop, thrown into a set-it-and-forget-it slow cooker, or cooked quickly in an Instant Pot. Plus, everyone can serve themselves a big bowl, add their favorite toppings, and go back for seconds! We'd say that's a win-win for the cook and the fans.
Check out these favorite gameday chili recipes: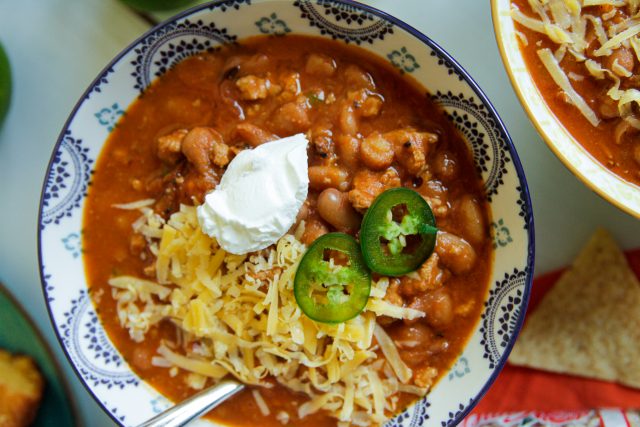 This recipe's easy to customize using ground beef, turkey or chicken. Pro tip: Quick soaking the pinto beans means your chili will cook faster, and the beans will be more uniformly tender.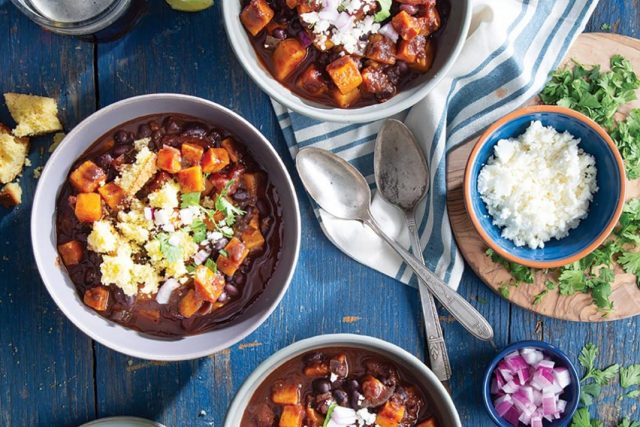 From Taste of the South magazine, this easy slow cooker recipe highlights a great combo of vegetarian flavors and spices, including smoky chipotle peppers in adobo sauce and Hatch green chiles.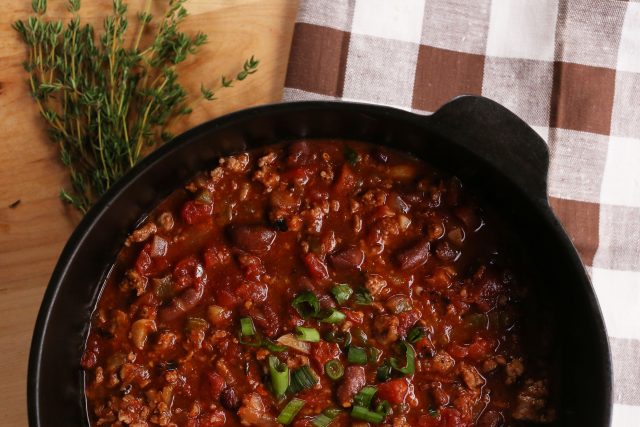 Featuring spicy pork sausage (with the optional addition of pork tenderloin, for a milder flavor), this recipe is little more time-intensive but totally worth the wait! It's the perfect chili for Louisiana football fans.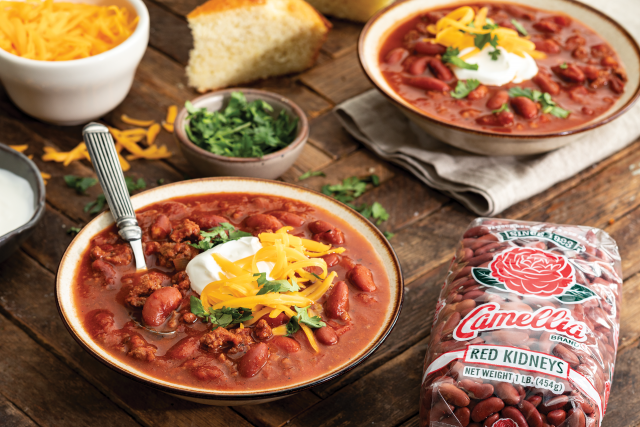 Made with ground beef, our signature red kidney beans, fire-roasted tomatoes, and a slew of spices, this classic chili recipe will soon become a new favorite.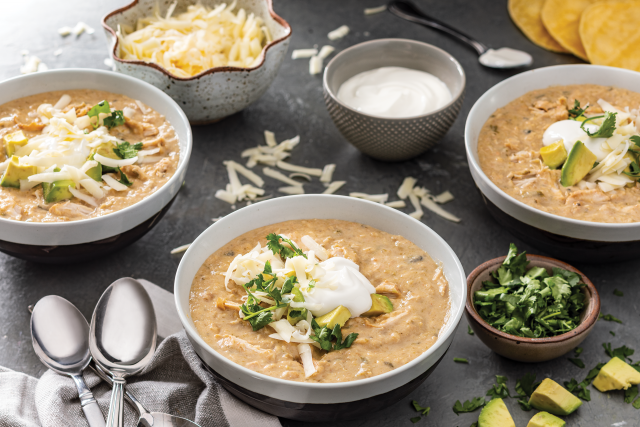 Versatile, creamy, and perfectly seasoned, you'll love this chili for its big flavor. Throw it in the slow cooker, or make the stovetop version – whatever works best for you.