Bean Soups & Stews to Warm Your Belly
When it's chilly outside and you've got hungry mouths to feed, there's nothing more satisfying to cook and eat than hearty, delicious bean soups and stews. Whether you prefer to chop vegetables and slowly simmer favorites over the weekend, or rely on quick and easy dishes to throw together on busy weeknights, this collection of recipes offers something for everyone to savor.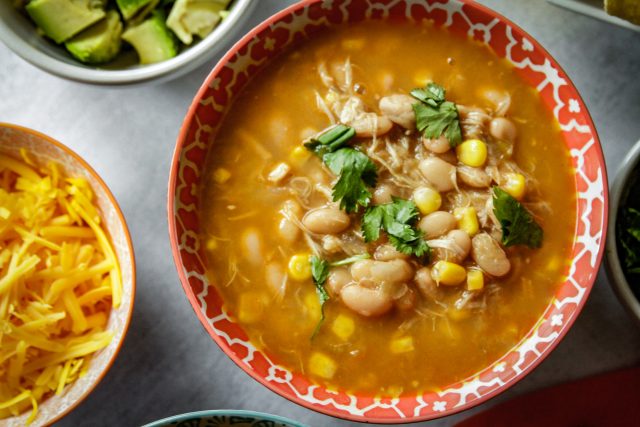 A fast, comforting and delicious Instant Pot white chicken chili recipe that's great to keep you warm on weeknights as well as game day get-togethers.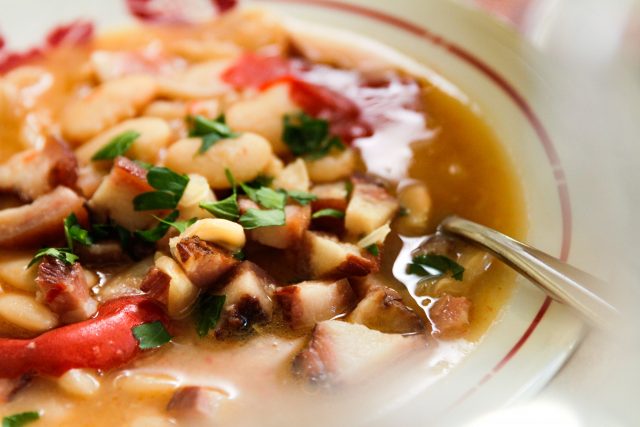 Made with Camellia Brand Large Limas and a ham bone, this dish is ready in about an hour but tastes like it's slow-cooked!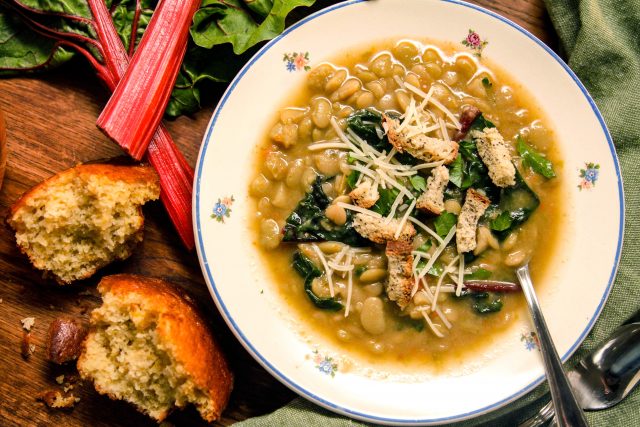 Versatile and customizable in every way (you can use any combination of onions, vegetables, broth and greens you prefer), this vegetarian recipe surprises with its deep, rich flavor.
Slow-simmered with two pounds of Camellia Brand Pinto Beans, this soup from The Saucy Southerner features parsnips, carrots, celery, leeks and white vermouth. And it'll feed a small army.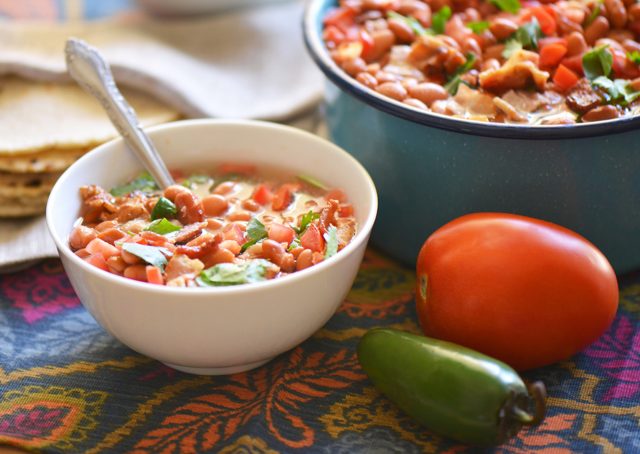 An authentic Mexican dish spiked with dark beer and bacon. What more could you ask for?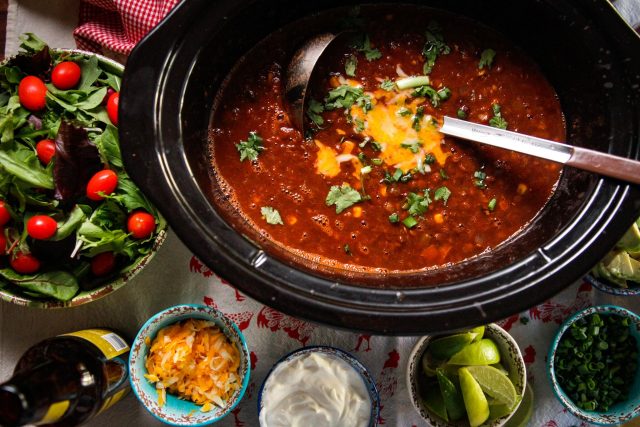 Sauté the vegetables and add them to a slow cooker along with all the other ingredients. Cover and cook on low for 8 hours. Easy and delicious!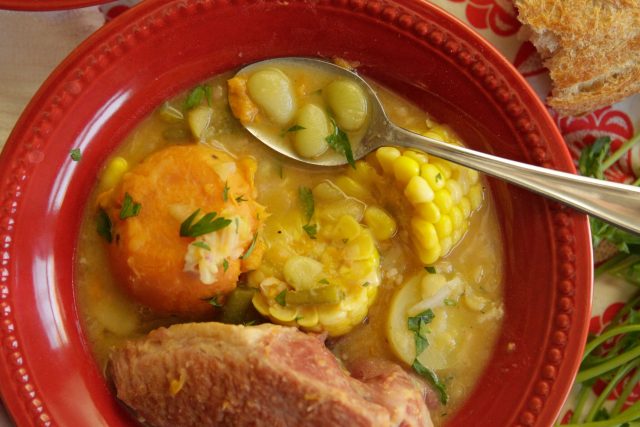 Caldo is a delicious Isleño mixture of salt pork, pickled pork, Camellia Brand Navy beans, Camellia Brand Large Limas, corn, potatoes and more.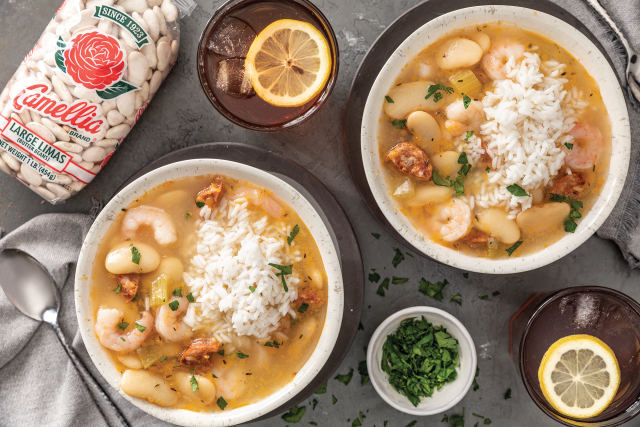 So easy and such deep flavor! Simply add all ingredients (except shrimp) to a Dutch oven and simmer for close to two hours. Add shrimp during the last 15 minutes of cooking, and then serve with rice. You're sure to add this Large Lima bean favorite to your regular rotation.