5 Happy Holiday Sides
Looking for savory sides that'll bring out the best in your holiday turkey, roast or ham? These delicious side dishes are a great way to add color, variety, flavor and texture to any holiday dinner or buffet.  In fact, we say you can never have too many — the more, the merrier!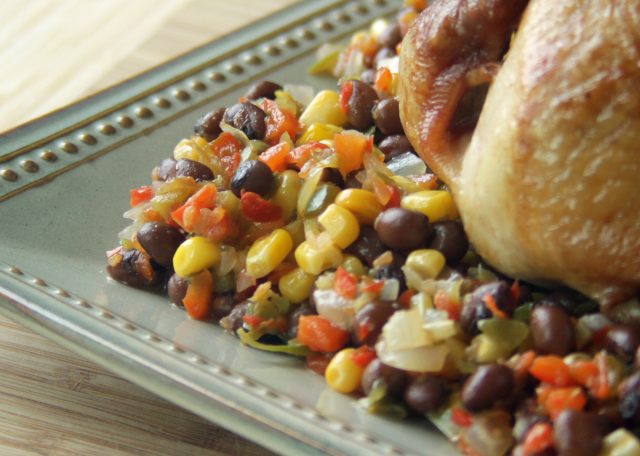 While most succotash recipes call for lima beans, this one features crowder peas — as well as fresh or frozen corn kernels, chopped onion, red and green bell pepper and seasonings. It's a great way to add a pop of color and fresh flavor to your holiday table and will complement any main dish.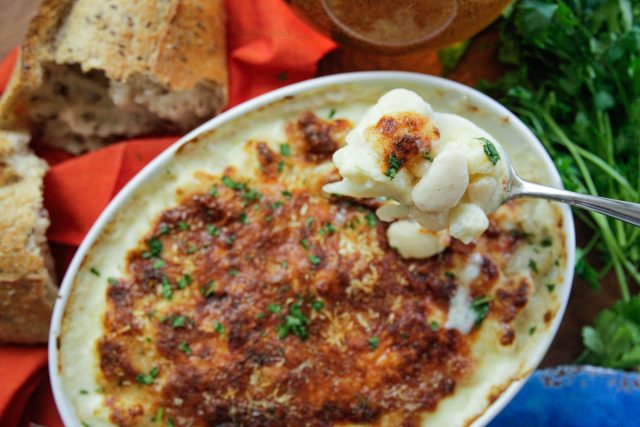 With all the goodness of a creamy mac 'n cheese, our Cauliflower Lima Bean Au Gratin brings together cauliflower, buttery large lima beans, and a heavenly bechamel sauce made with butter, flour, milk, seasonings, sharp cheddar and freshly grated Parmesan. Topped with bread crumbs, and baked till bubbly and brown, this cheesy dish will complement ham, roasts or turkey. And it will be gobbled up by adults and kids alike.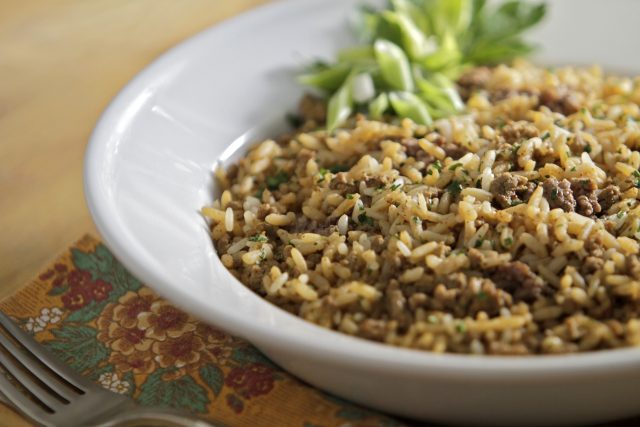 Made with our Dirty Rice Cajun Seasoning Mix, this dish is easy to personalize with your favorite meats, vegetables and seasonings. Starting with the mix as a base, add ground beef, sausage, or chicken livers. You can throw in chopped onion, celery and bell pepper for more depth and include beef or chicken broth, as well. Whether you call it dirty rice or rice dressing, you'll end up with a spicy, meaty side dish that's a great accompaniment to turkey, roast beef, pork or game.

This delicious recipe from Chef Jennifer Hill Booker is a real crowd pleaser, no matter what the occasion. A slightly different take on the ever-popular Cowboy Caviar, it features cooked Camellia Brand Blackeye Peas, fresh thyme, parsley, red and green bell pepper and a tangy apple cider vinaigrette with a touch of honey and red pepper flakes. Serve it with big Frito scoops, crackers, and chips and watch it disappear.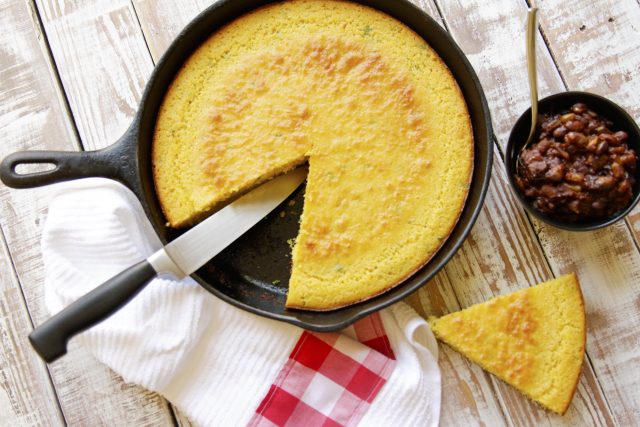 Featuring the flavors of browned butter, tangy buttermilk, and sweet maple syrup, this cornbread recipe is a southern favorite that'll get gobbled up as a side dish (or the next day for breakfast)! It's especially helpful for scooping up other sides like succotash. The recipe is versatile, so if you like a sweeter cornbread, feel free to add more maple, honey or agave syrup to suit your taste.