5 Happy Holiday Sides
Looking for savory sides that'll bring out the best in your holiday turkey, roast or ham? These delicious side dishes are a great way to add color, variety, flavor and texture to any holiday dinner or buffet.  In fact, we say you can never have too many — the more, the merrier!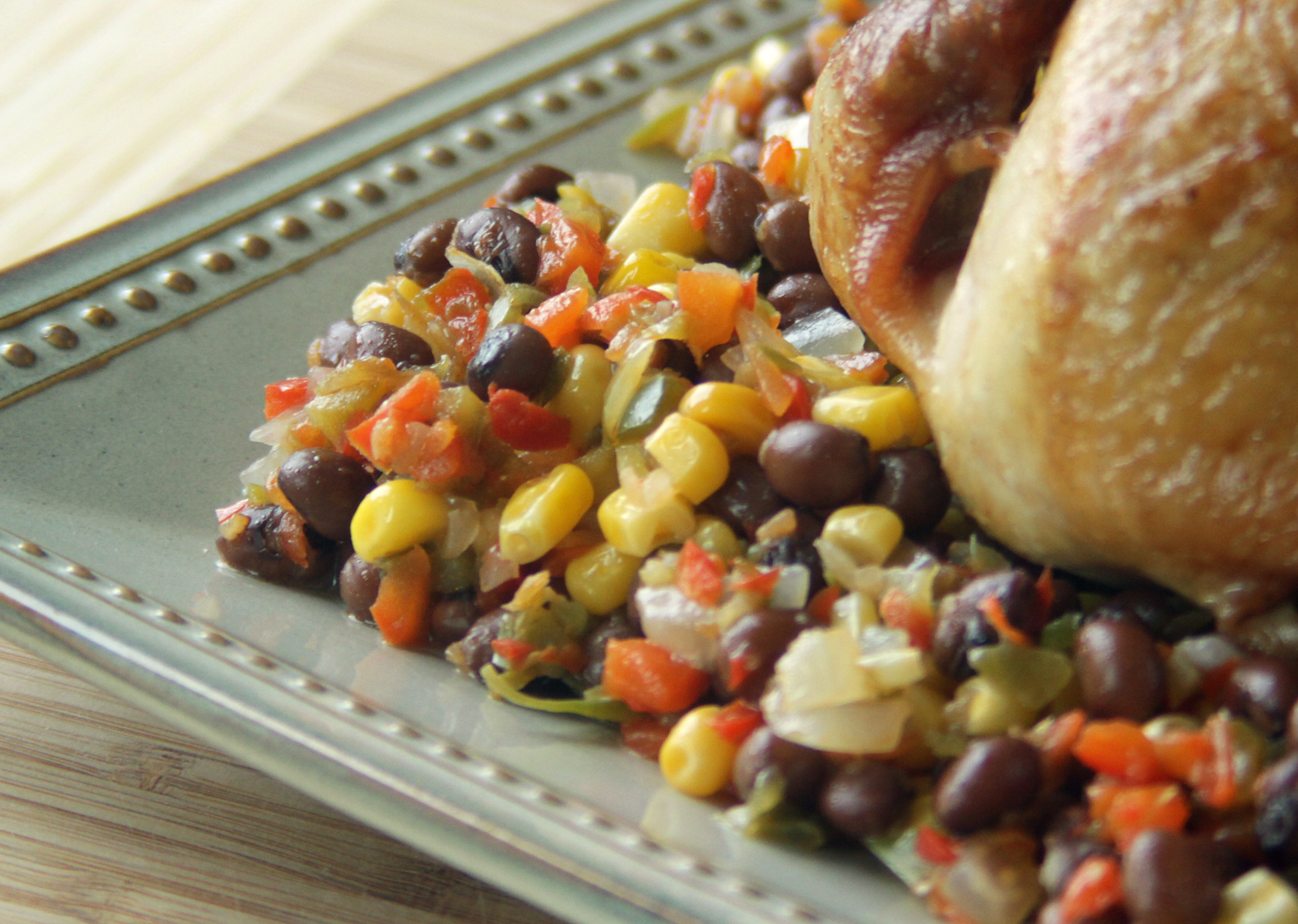 While most succotash recipes call for lima beans, this one features crowder peas — as well as fresh or frozen corn kernels, chopped onion, red and green bell pepper and seasonings. It's a great way to add a pop of color and fresh flavor to your holiday table and will complement any main dish.
Featuring the flavors of browned butter, tangy buttermilk, and sweet maple syrup, this cornbread recipe is a southern favorite that'll get gobbled up as a side dish (or the next day for breakfast)! It's especially helpful for scooping up other sides like succotash or field peas. The recipe is versatile, so if you like a sweeter cornbread, feel free to add more maple, honey or agave syrup to suit your taste.
Infused with deep, savory flavor from a ham bone, this set-it-and-forget-it slow cooker dish includes chopped onion, celery, garlic, and Creole seasoning as well. It's a great addition to any casual, hearty holiday buffet! When cook time is done, turn the slow cooker to warm, and let guests serve themselves field peas right from the pot, alongside hot cooked rice and chopped green onions for topping.
Made with our Cajun Dirty Rice Mix, this dish is easy to personalize with your favorite meats, vegetables and seasonings. Starting with the mix as a base, add ground beef, sausage, or chicken livers. You can throw in chopped onion, celery and bell pepper for more depth and include beef or chicken broth, as well. Whether you call it dirty rice or rice dressing, you'll end up with a spicy, meaty side dish that's a great accompaniment to turkey, roast beef, pork or game.
A delicious combination of great northern beans, bread crumbs, chopped spinach, garlic and seasonings, this favorite dish will add wonderful flavor to your table and complement anything  you serve with it. Set it out and watch it disappear. Maybe add a little shredded Parmesan and top, and it'll go even faster.