Cinco de Mayo Fiesta Favorites
Cinco de Mayo is a great time for festive dishes that make get-togethers delicious and fun. From authentic Mexican recipes and breakfast tacos, to salads, dips, and casseroles, these favorites featuring Camellia brand Pinto Beans, Black Beans and Great Northern Beans will help you celebrate all day long.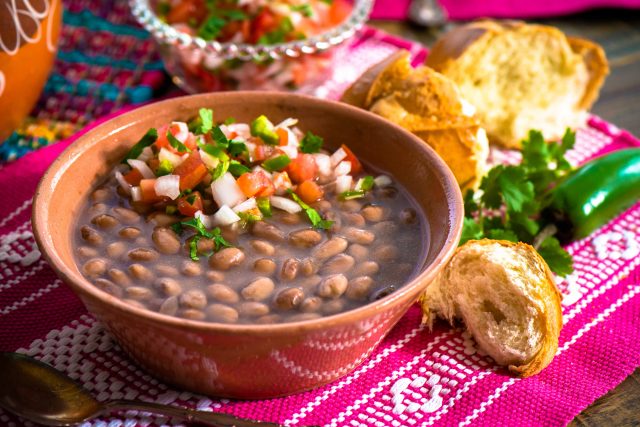 This recipe uses pinto beans, onion, garlic and sea salt to create a versatile base dish that can be enjoyed as is, or used to make Frijoles Charros. Serve it with corn tortillas or fresh bolillos (French bread) to scoop up and absorb the delicious bean broth.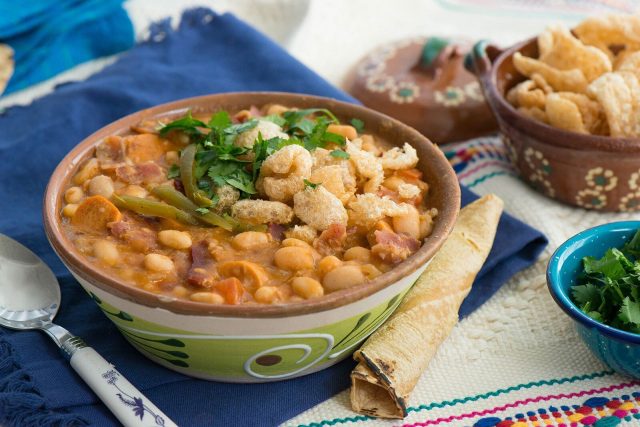 Great northern beans are slow cooked with onion, garlic, pickled jalapeños, hot dogs, chorizo, and bacon for great meaty flavor. This dish is often enjoyed alongside carne asada (grilled and sliced beef).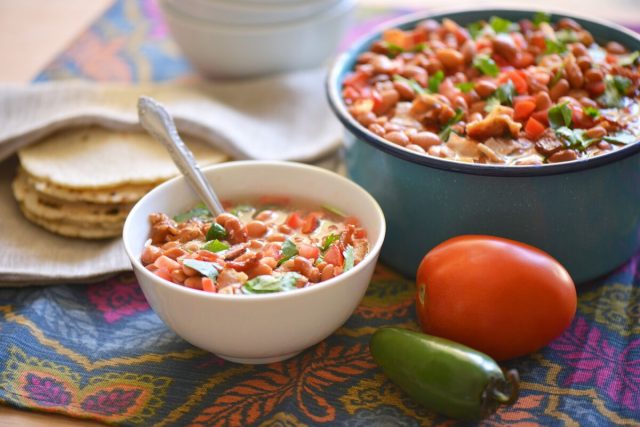 A standard at family gatherings, picnics, and cookouts, Frijoles Borrachos relies on pinto beans, bacon, dark Mexican beer, and a Serrano pepper for its deep flavor.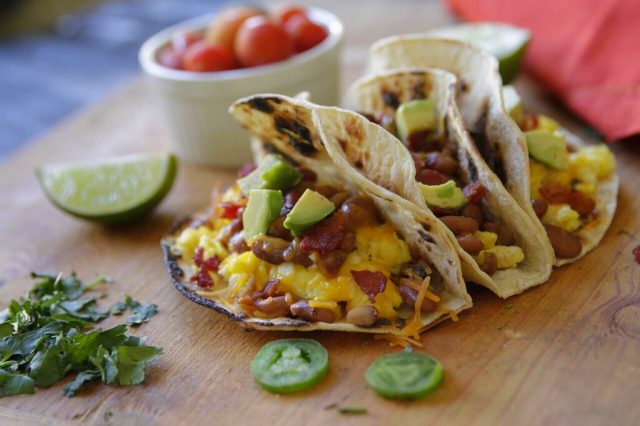 Scrambled eggs, crispy bacon, tender pinto beans, shredded cheese and chopped avocado fill your choice of grilled flour or corn tortillas, and make a hearty breakfast, brunch, or brinner that'll leave everyone begging for more.
A burrito bowl is a healthy option, featuring a variety of tastes and textures. And it comes together easily for a tasty, filling lunch or dinner, combining cooked beans with all kinds of colorful accompaniments. Try shredded lettuce or cabbage, chopped cooked chicken, tomatoes, corn, crumbled cheese and a fast & fresh avocado dressing.
With both black and pinto beans, corn, vegetables, cilantro, and lime juice, this salsa can be thrown together easily. For best results, make it at least 12 hours before serving, allowing the flavors to meld in the fridge. Then serve with tortilla chips, as a taco filling, or as a cold or room-temperature topping for grilled fish or chicken.
Homemade refried beans aren't actually fried at all, and are incredibly easy to make. This recipe is vegetarian, getting its creaminess from olive oil and veggie broth, and its great flavor from onion, garlic, cumin, chili powder and a few drops of liquid smoke. Top with chopped red onion, cilantro and a little shredded Cheddar, and serve with your favorite chips, or wrapped up in a warm flour tortilla.
This colorful, satisfying vegetarian casserole is excellent either on its own with a green salad, or as a side dish to grilled meat, chicken, or seafood. Featuring beans, corn, rice, diced green bell pepper, chopped red onion, cream cheese, and various seasonings, it also makes a great taco filling. Fill warmed tortillas with the mixture, and let everyone top their own tacos with shredded cabbage or lettuce, salsa, cheese, and sour cream.
This is the perfect make-ahead party dish. Faster and easier than rolling and stuffing individual enchiladas, it's made by creating layers of a chicken and bean mixture, a sour cream and enchilada sauce mixture, corn tortillas, and cheese. Whether you've got a big family to feed, or you're gearing up for a gathering with friends, this one's a real crowd-pleaser.