Recipe Round-Up: Our Favorite Recipes for Fall
It's a great time to dig in to delicious new dishes that are perfect for fall. Check out these hearty recipes, and find cozy options for easy weeknight dinners, gameday gatherings, and casual get-togethers with friends and family.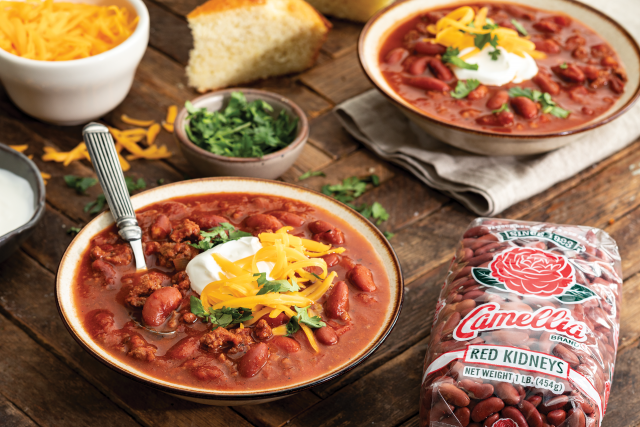 A traditional chili that will soon be on your most-requested list. Featuring ground beef, fire-roasted tomatoes, our signature Red Kidney Beans, and an array of spices and seasonings, it's got all the makings of a family favorite.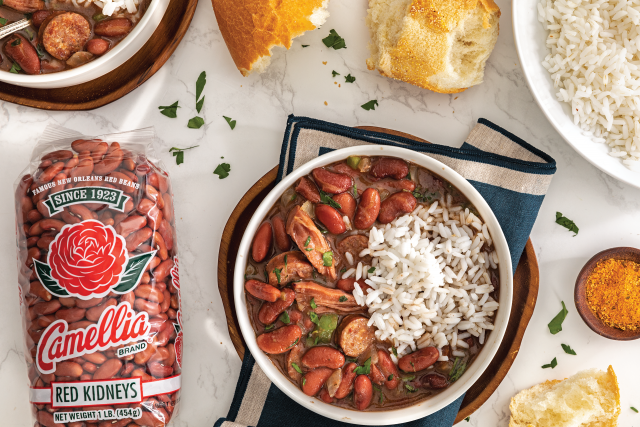 An easy Instant Pot recipe with so much meaty goodness, this dish is perfect for Mondays, Gamedays and more.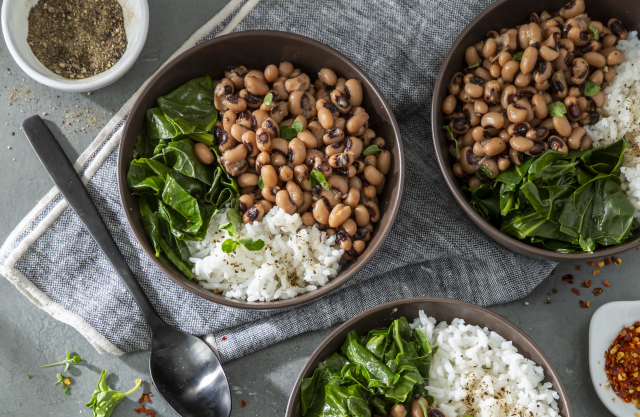 Cooked with white wine, vegetable stock, and fresh herbs, these vegetarian blackeye peas will win rave reviews. Topped off with apple cider vinegar and served with collard greens, they've got great downhome flavor.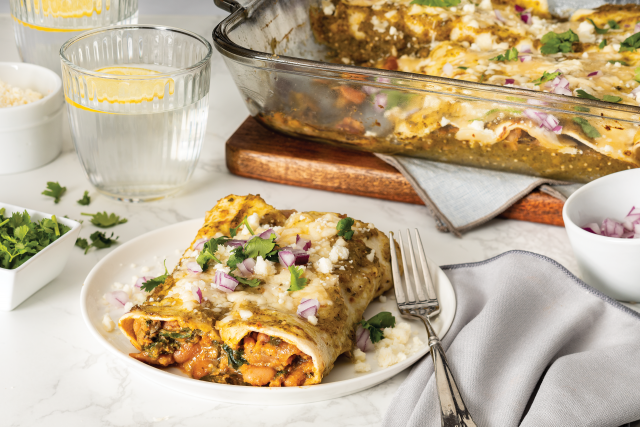 These savory, cheesy enchiladas are worth every bit of effort that goes into making them. You can make the spicy tomatillo sauce and the pinto bean filling ahead of time, then assemble all and bake the enchiladas the day you want to enjoy them.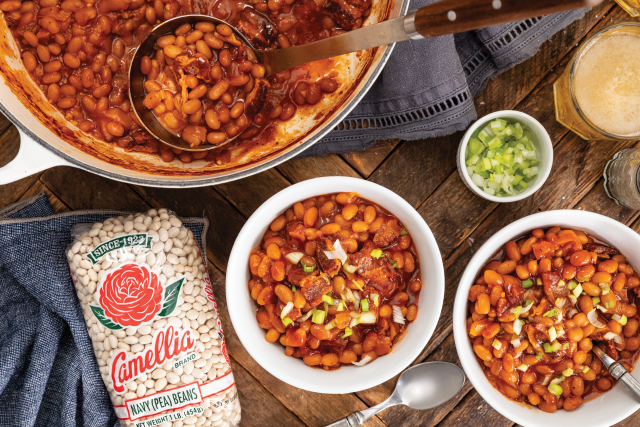 BBQ baked beans like these are always welcome alongside your best burgers, hot dogs, and chicken. The addition of a jar of jalapeño peppery jelly is both ingenious and delicious.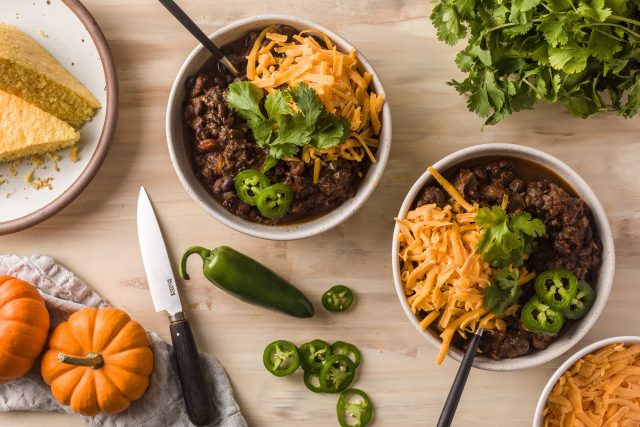 The perfect post-Thanksgiving chili, this slow cooker favorite features Black Beans, cubed, cooked turkey, and pumpkin puree (which adds surprisingly creamy, savory flavor). It's a cinch to throw together, too.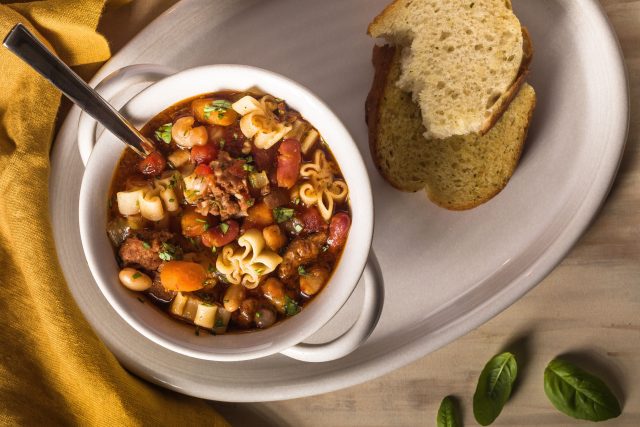 Great for chilly nights, this stick-to-your-ribs staple includes great northern beans, red kidneys, and Dagostino Fleur de Lis Shaped Pasta. Just add a salad and your favorite crusty bread for a complete meal.