Our Favorite Bean Recipes For Leftover Holiday Ham
A big, juicy ham is a traditional favorite for the holidays, not only because it's the centerpiece of a great meal, but also because the leftovers are a good basis for several more meals. The savory, smoky ham bone can enrich soups, stews, and – of course – red beans. Chopped ham adds protein and rich flavor to all kinds of bean dishes – from breakfast to dinner. Ham also freezes beautifully, and it's helpful to have on hand to add to your favorite recipes.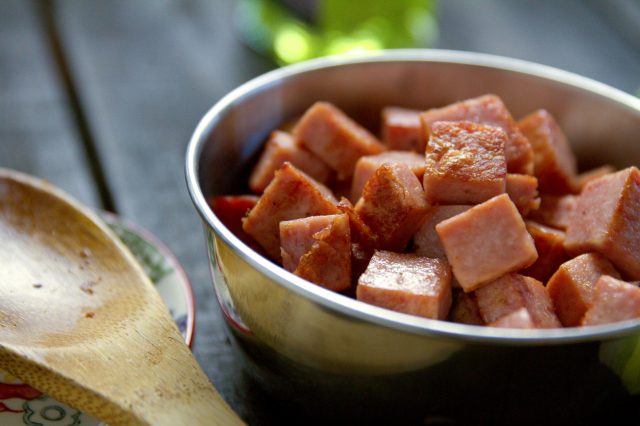 You can add chopped ham or a ham bone to almost any bean recipe – substituting for a ham hock if you like less intense flavor – but here are a few we think you'll enjoy:
Dried red chili peppers, lots of garlic and a smoky ham hock add all the right flavors to creamy pinto beans.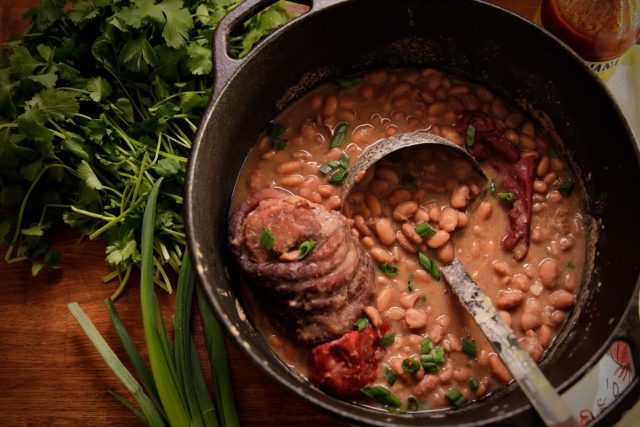 Monday's red beans start the week off right when cooked with a meaty ham hock.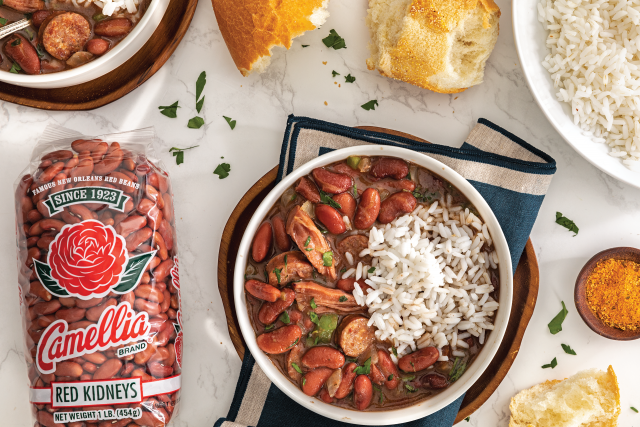 Here's another red bean favorite that calls for a smoked ham hock or a 1/2 pound of chopped ham. No soaking and no hands-on attention required!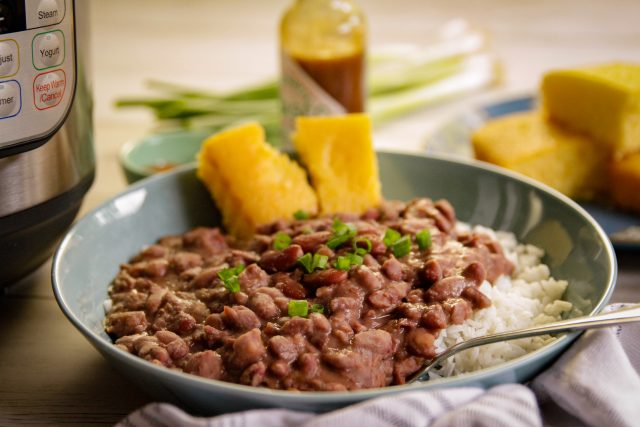 Baby limas cook up tender and sweet and pair nicely with the saltiness of chopped ham.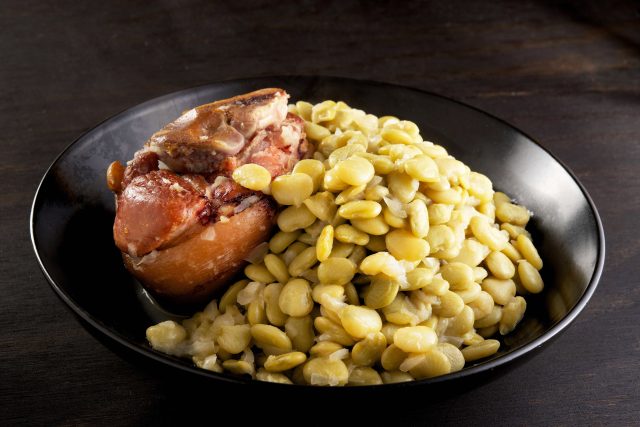 This one couldn't be easier – and using a slow cooker makes the lima beans especially creamy.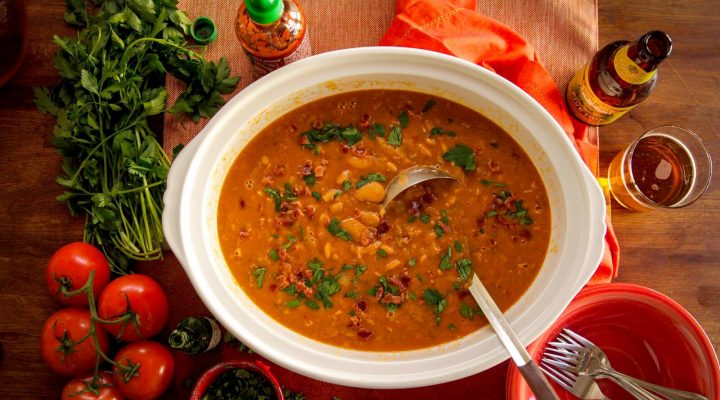 Senate Bean Soup is served in the dining room of the United States Senate every day, in a tradition that dates to the early 20th century.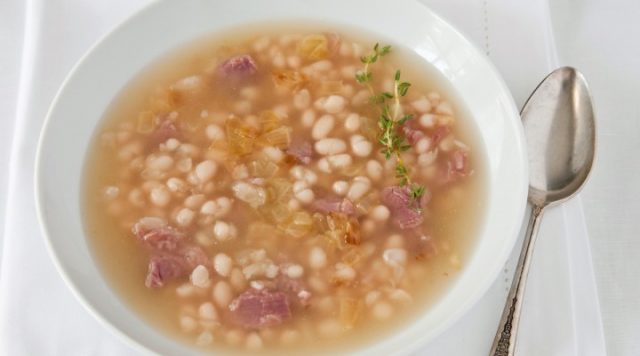 Great Northern Beans & Ham is a favorite from Chef Jennifer Hill Booker, and its wonderful flavor comes from the use of both a ham bone and diced ham.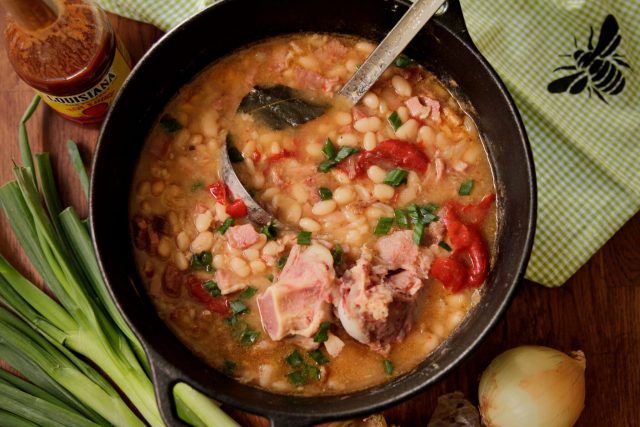 Our classic Southern Blackeye Peas recipe gets its great taste by starting with a savory base of diced ham and chopped bacon.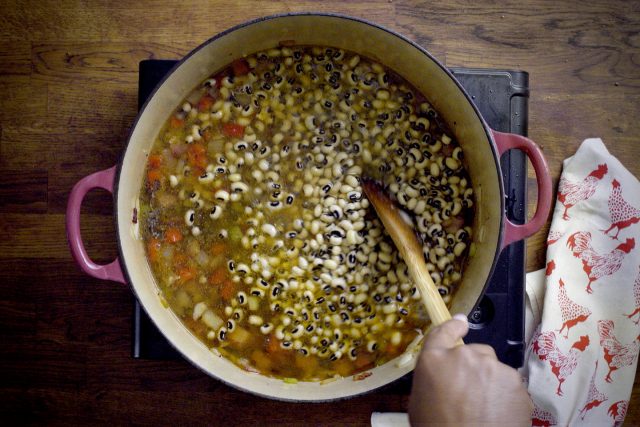 Split peas and ham is a delicious combination, found in cuisines all over the world.