Recipe Round-Up: Our Favorite Dishes of 2022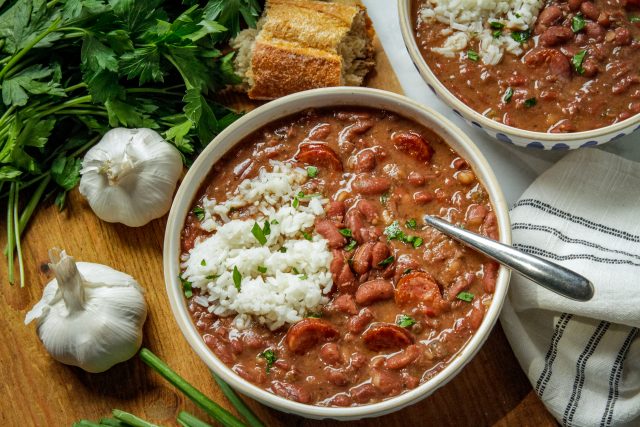 Welcome to the top bean recipes of 2022! Try 'em, love 'em, and put them on repeat (if you haven't already). Popular crowd pleasers with great taste, these favorites run the gamut from kid-friendly comfort foods and set-it-and-forget-it dinners to iconic regional classics.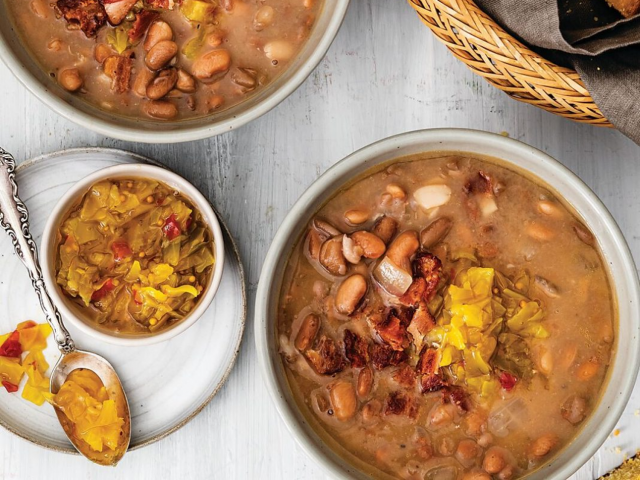 A pinto bean dish where the broth becomes so rich and slurpable, the "soup" and the "bean" deserve equal billing in the dish's name. Perfect with a side of cornbread.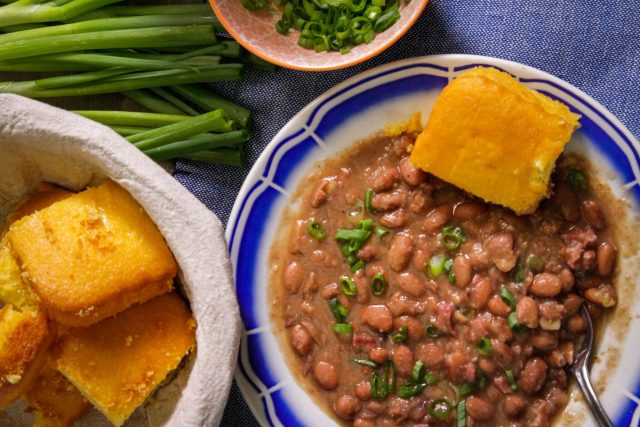 This Instant Pot recipe is adapted from the stovetop version in Jennifer Hill Booker's Field Peas to Foie Gras: Southern Recipes with a French Accent. In other words, it's a keeper.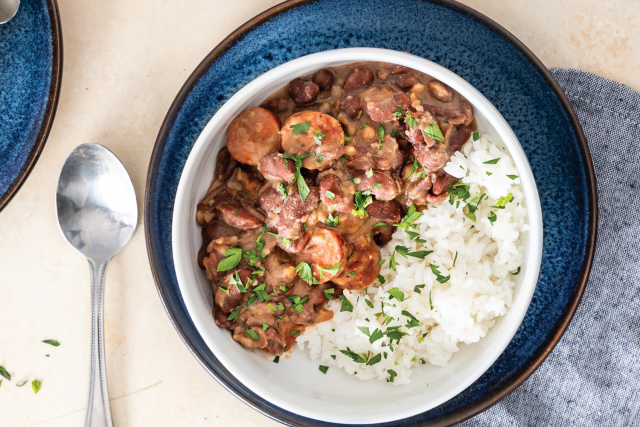 Hailing from our friends at Taste of the South, this recipe has a trick up its sleeve. Sausage is baked in the oven till crispy and browned and then added to the pot after the beans are tender. Try it out, and see what you think.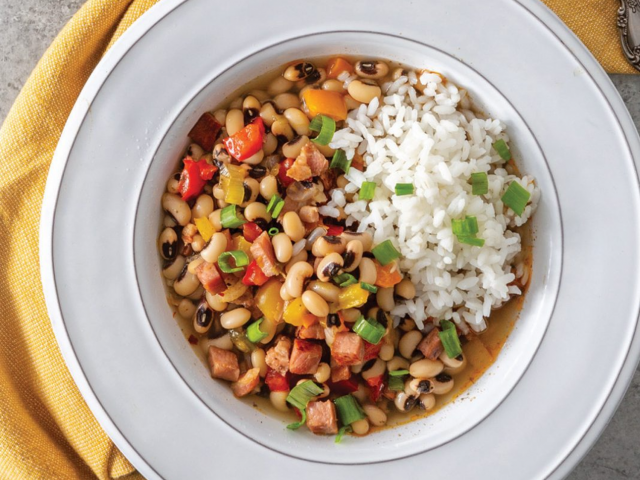 A lowcountry classic, Hoppin' John is one of the simplest and most humble of dishes — made with field peas or blackeye peas, bacon or ham, onion, rice and seasonings.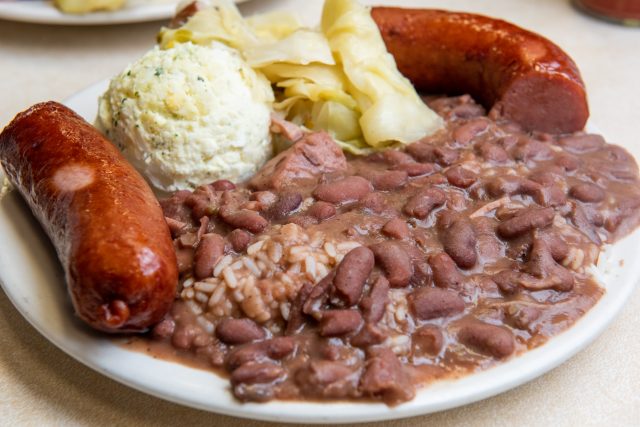 The origin of the red beans and rice recipe at Mother's Restaurant starts with the founders, Simon and Mary "Mother" Landry, who opened the business in 1938 on Poydras Street. Get a delicious taste of history with this one.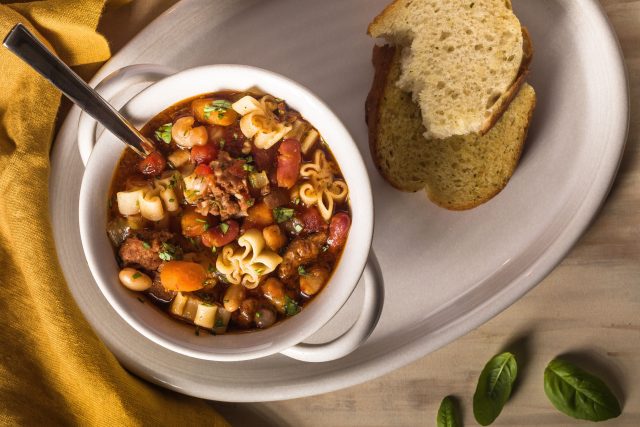 Super easy to make, this stick-to-your-ribs staple includes three bean varieties and Dagostino Fleur de Lis Shaped Pasta. Just add a salad and your favorite crusty bread for a complete meal.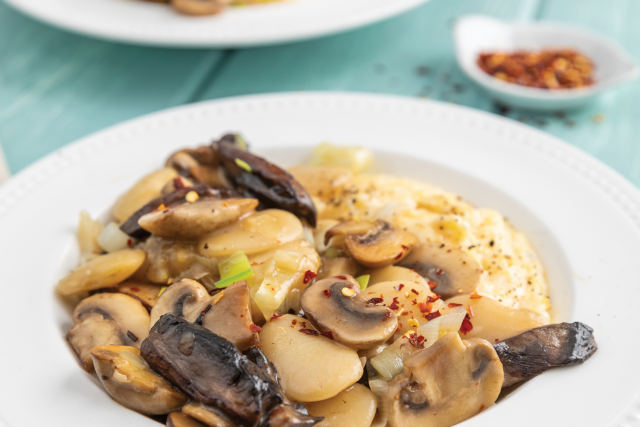 Think you know butter beans? Think again. Until you've tried this delicious dish combining large limas, fresh mushrooms, Gouda cheese and grits, you don't know what you're missing.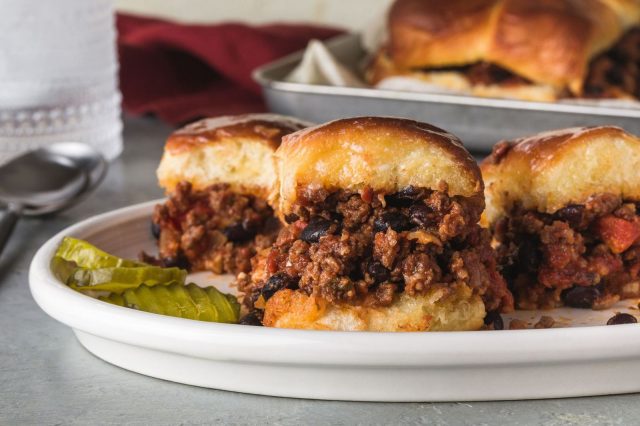 These nutritious sliders are full of flavor and easy to eat. Bonus: one skillet cooking makes for quick cleanup. Feel free to swap ground turkey for ground beef, if you prefer.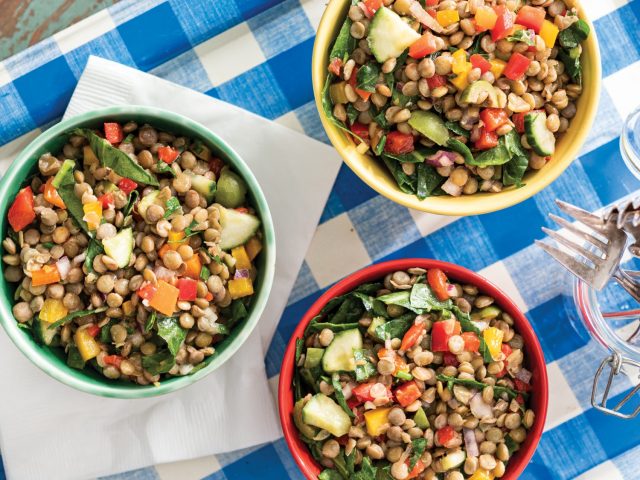 Cool, crunchy, and colorful, this lentil salad is filled with veggies and super satisfying. Makes a great lunch on the go or a healthy side dish.